MAPIC Awards 2019
13 au 15 novembre 2019
Palais des Festivals et des Congrès – Cannes
24èmes finalistes des MAPIC Awards
Le jury des prix MAPIC, présidé par Mayte Legeay, gestionnaire d'actifs principal pour l'Europe chez Resolution Property et composé de professionnels du secteur de l'immobilier commercial de premier plan, a dévoilé la liste des 40 finalistes des prix de cette année. Les lauréats sont sélectionnés par les délégués du MAPIC votant à Cannes pour les projets de leur choix et par le jury. Les gagnants sont sélectionnés en combinant les votes des délégués exprimés sur place (30%) et les votes du jury (70%). Les gagnants ont été dévoilés lors du dîner de gala qui a eu lieu le jeudi 14 novembre 2019 à l'Hôtel Martinez. Le dîner de remise des prix a été suivi de la fête du MAPIC.
Le jury des Awards MAPIC 2019
Mayte LEGEAY, Présidente
Alain BOUTIGNY, Charles READ, Anders LILJENSTOLPE, Wilson TAN, Justin TAYLOR, Fabien STUTZ, Steffen FRIEDLEIN, Barry HUGHES, Ana GUEDES DE OLIVEIRA, Isabelle HERVOUET, Stefan SJÖSTRAND, Edoardo FAVRO
Meilleur concept de F & B
Avobar UK, Boxpark Wembley UK, FICO Eataly World Italy, IKEA Café at Mega Parnas Russia, Le Café Alain Ducasse France, Restaurant sander Germany, Submitted by: Schwitzke, Tiare Chef Lab Italy, Submitted by: Ingka Centres
Meilleure expansion mondiale de vente au détail
Madame Coco- Turkey, Matalan – UK, Niu Flagship Italia- Italy
Meilleur concept de vente au détail
FICO Eataly World – Italy, NomadX – Singapore, Nous épiceries anti-gaspi – France, Peloton – UK
Meilleur design de magasin
Gold Apple – Moscow, Russia, GrandOptical Champs Elysées – Paris, France, Manufactum – Vienna, Austria – Submitted by: Schwitzke, Microsoft – London, UK – Submitted by: Gensler
Arkose – France, Citywave – Germany, HauntU – Immersive Horror, Experience – Malaysia, ParadropVR City Flyer – Thailand
Meilleure innovation dans la vente au détail
Bonprix fashion connect store – Germany, Connect by Mallcomm for, Unibail-Rodamco-Westfield – UK, Digital Mall LIVAT – Wuxi, China, Wishibam For Business – France
Meilleur centre commercial
Central Phuket – Phuket, Thailand, Cloche d'or – Luxembourg, Funan – Singapore, ICONSIAM – Bangkok, Thailand
Freeport Lisboa Fashion Outlet – Alcochete, Portugal, Outlet Village Pulkovo – Saint-Petersburg, Russia, Torino Outlet Village – Turin, Italy
Meilleure revitalisation d'un quartier
City Plaza – Wuppertal, Germany, Cordusio District – Milan, Italy, Galleria Tbilisi – Tbilisi, Georgia
Meilleur projet de futur centre commercial
Cherrywood Town Centre – Dublin, Ireland, Hongkong Land's Yorkville –The Ring – Chongqing, China, Intu Costa del Sol – Torremolinos, Spain, Val Saint Lambert Free Time Park – Seraing, Belgium
The winners are … 
Meilleur centre commercial
ICONSIAM, Bangkok, Thailand
Architect: Benoy and Urban Architect
Developer: Siam Piwat
Meilleur magasin d'usine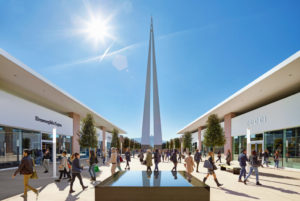 Torino Outlet Village, Turin, Italy
Architect: Claudio Silvestrin
Developer: Arcus Real Estate
Meilleur projet de futur centre commercial
Val Saint Lambert Free Time Park, Seraing, Belgium
Architect: Christian Sauvage (retail), Minale Design Strategy (Design), Chapman Taylor (leisure), Altiplan (offices)
Developer: Immobilière du Val Saint Lambert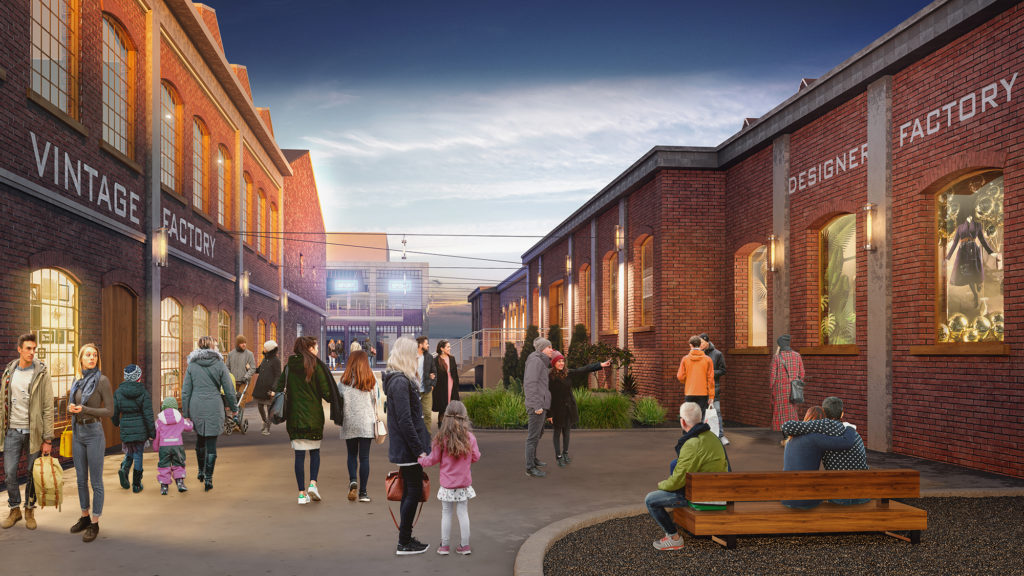 PRIX SPÉCIAL DU JURY
Jewel Changi Airport
Architect: Safdie Architects
Developer: Jewel Changi Airport Trustee Pte Ltd, a joint venture by Changi Airport Group & CapitaLand
Voir nos articles sur les liens ci-dessous
MAPIC 2019 – Nouvelles consommations & destinations de demain
MAPIC 2019 – Thématique : le commerce revisité
MAPIC 2019 – Marché International de l'Implantation Commerciale et de la Distribution
Copyright © IDmediacannes – All Rights Reserved

Partenaire Officiel Côte d'Azur France
IDmediacannes … Le choix des mots, le chic des photos !

Facebook : IDmedia Cannes / Twitter : @IDmediacannes
Instagram : @idmediacannes / YouTube : ID mediacannes
contact : ©IDmediacannes