TAX FREE WORLD EXHIBITION 2018
Palais des Festivals & Congresses
October 1st to 5th, 2018
TFWA, annual international meeting for the duty free industry …
… unique event in the world that brings together more than 3,000 prestigious brands and offers a program of conferences and workshops where ideas, experiences and business development are shared, a global summit of duty-free shops and retail stores; 12,000 exhibitors and visitors are preparing for a new week of briefings, meetings and networks on the French Riviera.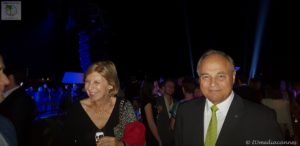 President Erik Juul-Mortensen declares … « Good business health in our industry since our last meeting on the French Riviera, but our world is changing rapidly and it is imperative to keep abreast of these changes. this event offers an exceptional opportunity for networks and meetings of old and new business partners « 
More than 70 years have passed since the opening of the first duty-free airport store in Shannon, Ireland, and the outlook for the duty free and travel retail sector has rarely been better. A thriving global tourism industry, combined with investments in aeronautical infrastructure, has resulted in passenger traffic all over the world. And the quality of duty-free shops has never been so high, whether at airports, ferries, on board cruise ships or in town.
But there are still serious challenges to growth. Geopolitical balance in key regions is fragile, as is consumer confidence in some important markets. Over-regulation is a constant threat and this industry must keep pace with the ever-demanding consumer, with expectations shaped by the seamless retail experience they enjoy online and on the mobile.
Digital Focus Workshop: from theory to application …
Mondelez World Travel Retail, Shiseido Travel Retail and JCDecaux will explore how large companies in various industries use digital technology to engage travelers. The European Travel Retail Confederation will also introduce a digital solution to consumer information requirements for product packaging.
Inflight Focus Workshop: Understanding Today's Passenger …
… presents the key findings of a major new study commissioned by TFWA on passenger preferences and perceptions of current flight offerings, with further discussion and commentary from a panel of senior leaders plan.
A selection of leisure activities …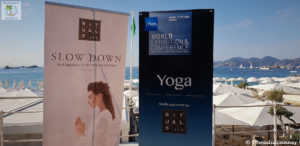 … allows delegates to enjoy the French Riviera sun before the official start of the TFWA World Expo and Conference: from outdoor yoga to petanque to jogging along the Croisette , a regatta at sea, a charity run by TFWA and a golf tournament at the Royal Mougins Golf Club, organized in partnership with QATAR DUTY FREE … there is something for everyone!
Sunday 7:30 pm – Opening Cocktail at
Carlton Beach
… followed by fireworks offered by the city of Cannes
Association Tax Free World, 23-25, rue de Berri, 75008 Paris, France
***