TAX FREE WORLD EXHIBITION 2018
Palais des Festivals & Congresses
October 1st to 5th, 2018
2018: TFWA gets stronger …
516 exhibiting companies against 514 companies last year, 496 stands against 490 in 2017, 14 official boats in Harbor Village, 22 759 m2 exhibition, 6 812 visitors attended the event in 2017, an increase of 6% from 2016. Three new names among more than 500 brands who have reserved booths on the show … Mandarina Duck, Ralph Lauren and Victoria's Secret and a new space, Majestic Beach, opposite the Majestic Hotel, will allow LVMH to to highlight 12 leading brands among a large portfolio of Givenchy, Guerlain, Acqua di Parma and others.
EXHIBITIONS AND CONFERENCES
Monday, October 1 – 9:00 am – 11:45 am TFWA World Conference Grand Auditorium, Palais des Festivals & Congrès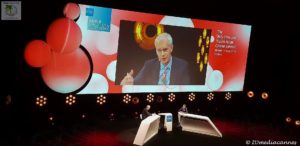 Moderator Stephen Sackur, journalist and presenter of the HARDTalk news program on BBC World, Erik Juul-Mortensen, TFWA President, Julián Díaz González, Dufry General Manager, Claus Heinemann, co-owner, Gebr Heinemann Dag Rasmussen, president and CEO General, Lagardère Travel Retail, Susan Whelan, Senior Executive Vice President, King Power International Group Thailand, Anders Fogh Rasmussen, Former Prime Minister of Denmark ( 2001-09 ) and NATO Secretary General ( 2009-14 ), Dr. Bertrand Piccard, adventurer and scientist




Conferences, expert commentary on the current problems of the sector …
… speech by Erik Juul-Mortensen, President of TFWA, followed by a discussion with leading retailers Dufry, Gebr Heinemann, Lagardère Travel Retail and King Power International on the rapidly evolving business landscape and future shape of the Duty Free Industry.
Former NATO Secretary General Anders Fogh Rasmussen and Dr. Bertrand Piccard, scientist and adventurer, pioneer of solar flight, give their perspective on the broader geopolitical and technological context in which duty-free retail and the trips take place.
Inauguration of the show in the presence of David Lisnard Mayor of the City of Cannes and Claire-Anne Reix, President of the Palais des Festivals & Congrès.
The Mayor of the City of Cannes, David Lisnard presented the City of Cannes Gold Medal to Erik Juul-Mortensen for his 19 years as President of  TFWA.
THANK YOU SO MUCH ERIK JUUL-MORTENSEN !
Learn more click on the link below to discover our article
TAX FREE WORLD EXHIBITION – TFWA 2018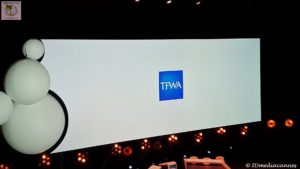 Association Tax Free World, 23-25, rue de Berri, 75008 Paris, France
***